Announcing the 2019 Launch of Niche Profit Fast Track
Earn
$1,248 Commissions Per Sale
, $47 Per Month in
Recurring Commissions
on Backend Sales,
and Qualify For Over
$60K in Launch Prizes
Join us in our biggest

launch to date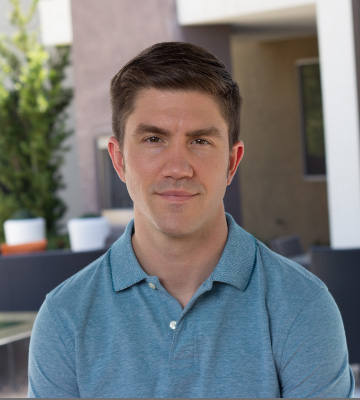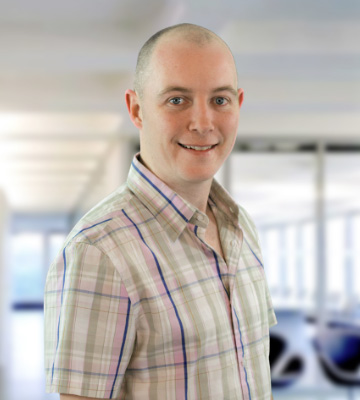 Dear Affiliates and JV Partners,
Thank you for your interest in supporting our upcoming launch. Niche Profit Fast Track is our newest training and coaching program and we could not be more excited to share it with our partners and customers.
Over the past 10 years, we've created some of the best-selling and most well-regarded products in the IM space. Our membership site – Niche Profit Classroom – ran from 2008 to 2015, attracted over 50,000 customers and had an average retention rate of 6.5 months. In 2015 we launched Niche Profit Full Control, which grossed $3.5 million in sales.
Overall, our previous products have generated over
$25 million dollars in sales
. We've paid out over
$12 million in commissions
to our partners and maintained an average refund rate of just 15%.
Overall, our previous products have generated over
$25 million dollars in sales
. We've paid out over
$12 million in commissions
to our partners and maintained an average refund rate of just 15%.
We are confident that Niche Profit Fast Track is going to surpass our previous programs on ALL FRONTS.
We can't wait to work with you on this launch!
You'll Be Paid For the Main High-Ticket Launch AND Our Backend Continuity Product
The Main Launch
Our brand new training and coaching program where you'll earn $1,248 per sale.
The Backend Promotions
Our membership site where you'll earn $47 per month for each of your referrals.
We'll run the backend promotions internally to your pre-launch leads and launch buyers and you'll be credited for sales automatically.
We're Obsessed With Customer Satisfaction and Low Refund Rates
There's nothing worse than making a bunch of sales only to have them retracted and we'll be doing everything we can to minimize this.
In addition to providing a top-notch product, we'll be running internal campaigns post-launch that provide HUGE additional value to customers.
We've used similar campaigns in the past to maintain our exceptionally low refund rates. They work extremely well.
REGISTER NOW AND SAVE THE DATE!
3
December
Prelaunch Starts
The backend promotions will take place once the main launch has concluded.
Backend Promotion #1 will commence on Dec 26th, the day after Christmas.
Backend Promotion #2 will commence in Q1 2020, shortly after the Niche Profit Fast Track main bootcamp and bonus training has concluded.
Enter Your Details Below To Register For the Launch
Here are some additional important launch details.
For the last 10 years, we have been teaching our students how to earn a passive online income with simple but highly profitable niche websites (we call them Passive Income Machines). These websites run on 100% free traffic and are highly automated and super low maintenance once they gain momentum. They also generate profits for years with very little ongoing work. These factors make our method the perfect way for both beginner and advanced online marketers to build a significant passive income and a true lifestyle business.
Niche Profit Fast Track is a 60-day live training program where we'll be training students on how to create and launch their own profitable passive income website. What sets this program apart from our prior programs is the level of hands-on training and coaching we'll be offering.
At the beginning of the program, students will be provided with a selection of 12 high-quality, ready-made niche businesses, each of which contain all the content needed to launch a profitable passive income website. They will have the option of building their site using one of the ready-made businesses or choosing their own niche and building their site from scratch.
We'll then kick off a live, 60-day training "bootcamp" where we'll guide students step-by-step through the process of launching their website, building their organic traffic, and monetizing their website.
We'll be guaranteeing our students that if they implement the steps in the program, they will have a profitable website up and running within a few months.
Any student who has followed the steps and is for some reason not seeing results will be paired up with one of our Mentors who will work with the student personally until their site is profitable. We think this "success guarantee" will be a huge draw for customers during the launch.
The Niche Profit Fast Track program doesn't conclude at the end of 60-days. For a full year from the start of the program, students will be able to unlock a new niche business each month and continue to take advantage of the coaching available in the private forum. We'll also continue to host live Q&A and "Hot Seat" sessions every single week.
With a full 12 months of training and coaching, we can help students launch not just one, but multiple niche websites, and fully scale those sites to their maximum earning potential.
Niche Profit Inner Circle is a private training and coaching program that we've been running for several years and has been a HUGE hit with our customers. It features a video training course, a Facebook coaching group, and bi-monthly training webinars where we continuously share valuable profit-enhancing information.
The product is perfect for anyone who wants access to a lot of personal help while building their business.
At $97/month, it's the perfect backend offer for leads who aren't able to purchase Niche Profit Fast Track during the main launch. While the program isn't nearly as extensive as Niche Profit Fast Track, it gives those who aren't able to pay $2500 a great way to get their feet wet with our system.
At the same time, it's also the perfect complement for Niche Profit Fast Track buyers who complete the full 60-day bootcamp because it provides additional layers of training and coaching that many of these students will find valuable.
$50,000
IN
LAUNCH WEEK
PRIZES
$25,000
Cash
$10,000
Cash
$5,000
Cash
…With
thousands of dollars
of prizes for the rest of the top 10
$10,000
IN
PRE-LAUNCH
PRIZES
$6,000
Cash
$3,000
Cash
$1,000
Cash
Plus, you'll be getting paid
$1 PER LEAD
MAKE SURE TO REGISTER NOW!
It's extremely important that you register for the launch using the form on this page. We'll be using the information you provide to ensure that all of your leads and sales are tracked properly throughout our sequence of promotions.
We'll be keeping you updated in the days ahead as the launch gets closer. Thank you for your support!
Adam & Bobby
Important Notes on the Pre-Launch Leads Contest
You must get approval to participate in the pre-launch leads contest. To request approval, email Robert Mclees at robert.mclees@nicheprofitclassroom.com with details of who you are and how you intend to drive your leads. We will respond confirming that you are approved to participate.
You will be paid $1 for each qualifying lead that you refer from any of the following countries: United States, Canada, United Kingdom, Australia, New Zealand, Ireland, Germany, Norway, Switzerland, Denmark, Austria, Finland, Sweden, Holland, Belgium, France and Japan. Leads from countries not on this list will not qualify for the $2/lead payment.
To qualify for the 1st prize in the pre-launch contest, you must send a minimum of 1,000 qualified double-optin leads.
JV Partner and Affiliate Terms & Conditions
Please adhere to the following FTC guidelines when promoting our products: https://www.ftc.gov/tips-advice/business-center/advertising-and-marketing
In addition, you must not use any the following promotional methods if approved for this affiliate program:
1. Spam, safe lists, or solo ads
2. Cash rebates, cash backs, gift cards or physical product incentives
3. Negative words such as "scam"
It's also prohibited to create any Facebook Groups or Facebook Pages related to Niche Profit Fast Track or Niche Profit Inner Circle.
Failure to comply with these terms and conditions may result in termination from the affiliate program and forfeiture of outstanding commissions.
This bonus offer has been created by the applicable vendor and not by ClickBank. Accordingly, ClickBank is not responsible for any information contained in the offer, including, but not limited to, any product information, promotions, incentives, expected returns or other information contained herein. In addition, ClickBank is not responsible for any links to third party websites in conjunction with this offer. Such links do not imply endorsement by ClickBank of such websites or the content, products or services available from such websites. By clicking on or accessing a third-party website listed, you acknowledge sole responsibility for and assume all risk arising from your use of any such websites.